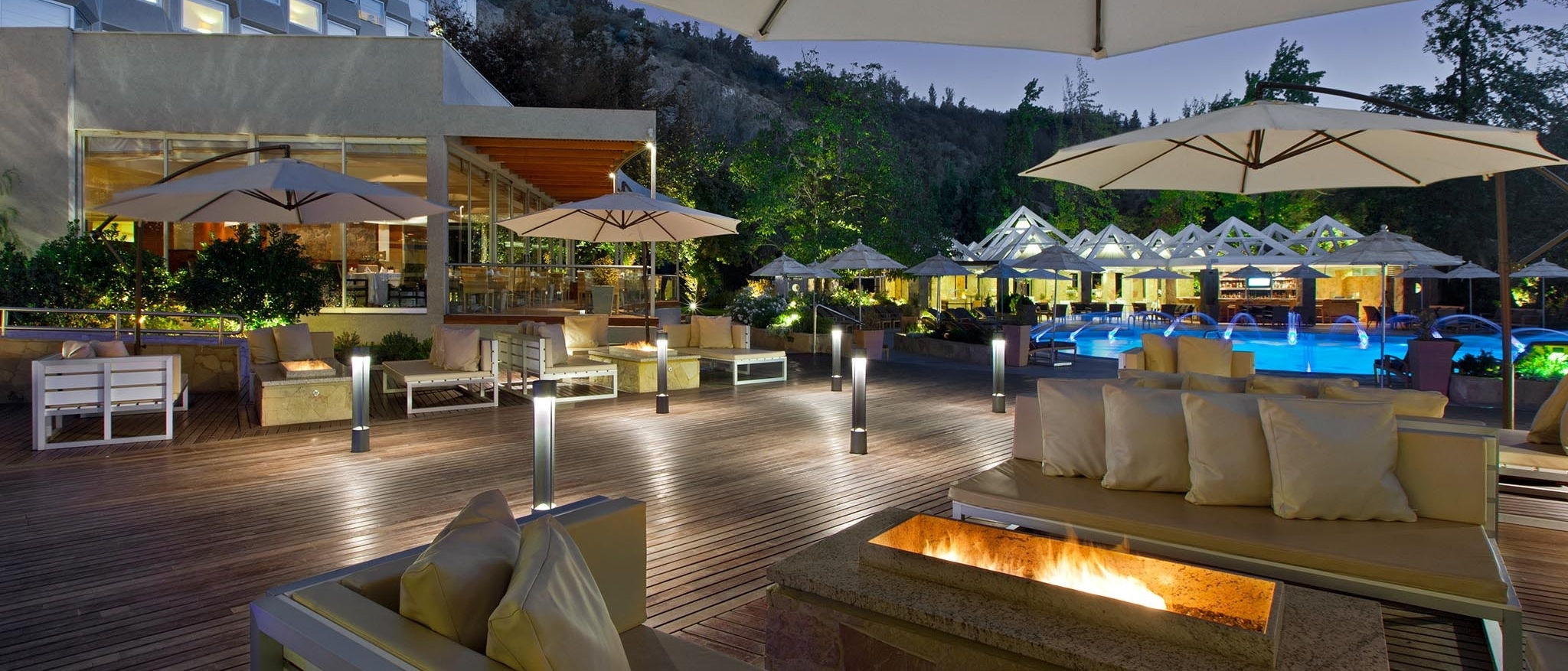 Planning a Romantic Dinner? If you have a long night ahead of you, maybe it'd be a good idea to have a big lunch, or a quick bite over by the pool. The restaurants and bars at the Sheraton Santiago will adapt to your needs.
El Cid Restaurant features gourmet dining with international specialties paired with Premium wines.
El Bohio is our seasonal restaurant open during local spring/summer season offering buffet barbecue style poolside for lunch or dinner.
During summertime, take a dip in our pool and enjoy the sunny days. Our "Burger Shack" offers hamburgers, sandwiches and hot dogs on the go to have a quick eat poolside.
Our Lobby Bar features refreshing cocktails, beers and a snack menu. Swing by and catch your favorite team in our 9-screen HD video wall.
For any ocassion, any time of the day, experience amazing dining at the Sheraton Santiago!